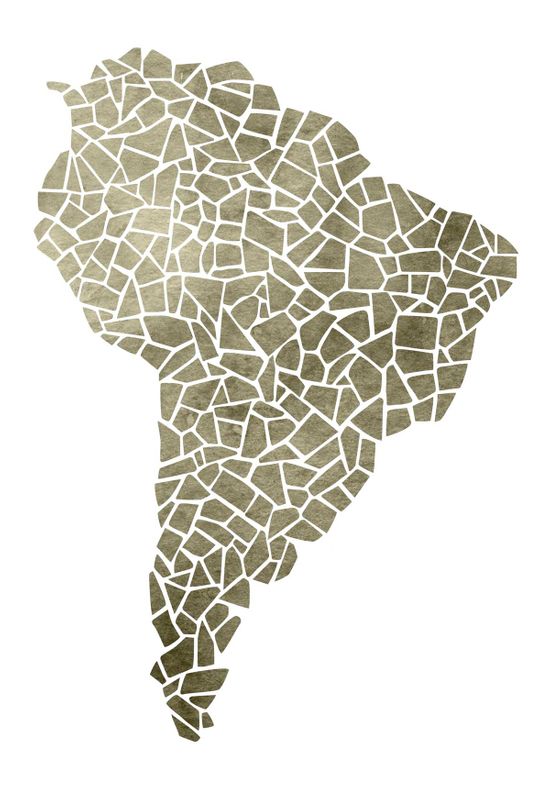 South America
Flanked by the Pacific and Atlantic Oceans, and reaching down towards Antarctica at the bottom of our globe, South America is home to some 420 million people including indigenous populations and those drawn from all over the world, who together have woven an amazing tapestry of culture and heritage over the centuries.
Each of its 14 countries (which include two protectorates of France and England) has its own unique character, but they're enjoined by a dominant religion (Christian Catholicism) and language (Spanish, with the exception of Brazil where Portuguese is the main language). These Spanish, Portuguese and French influences are what have brought this continent and its Caribbean Island neighbors their collective nickname; Latin America.
Adventure seekers, explorers and discoverers alike will be enthralled by the natural beauty that South America has to offer...
On the mainland, the magnificent Andes mountain range stretches along the Western coastline of South America, playing host to the world's highest volcanos (Mt Chimborazo and Mt Cotopaxi). Just as impressive are Venezuela's Angel Falls; the world's highest waterfall at 979m (3230 feet) high, and the mighty Amazon River, which is the world's largest by volume, and at 6400km (4000 miles) it's the second longest. Of lakes, South America boasts the highest; Lake Titicaca, as well as largest salt water lake; solar de Uyuni in Bolivia. And then, there is the spectacular Amazon Rainforest with its abundance of wildlife.
Wild inhabitants of the continent include: jaguars, sloths, tapirs, caimans, anacondas, giant Galapagos tortoises, Andean condors, toucans and ferocious piranhas!
South America has a mostly tropical climate, especially around the Equator where it gets very hot and humid, but temperatures can reach well below freezing point in the lower reaches of Argentina down south. Consequently, biomes vary drastically between the mountainous, desert and rainforest regions; from the lush forrest to the Atacama Desert - the driest place on earth.
Rivaling the continent's biodiversity is its cultural diversity. The Rio Carnival is just one of many spectacular festivals on offer. Or hike the Inca trail and marvel at the ancient Machu Picchu citadel. Sizzling nightlife more your thing? Rio and Buenos Aires are just two of many recommendations! And magnificent beaches are in abundance!
Of course, Mosaic Safaris is ready to design an itinerary that will suit your every need. See our Virtual Journeys below for inspiration, then contact us so we prepare a trip especially for you.
Explore Our Virtual Journeys
These are samples of adventures we've created for some of our clients to give you an idea of what we can do for you. Because each person is different, and personalizing travel plans is what we do.

So, where will it be?
Mosaic Safaris will curate your luxury journey to visit anywhere in the world, and suit your every need without the surprises that a self planned trip might bring. Your journey of a thousand miles begins with this single step…