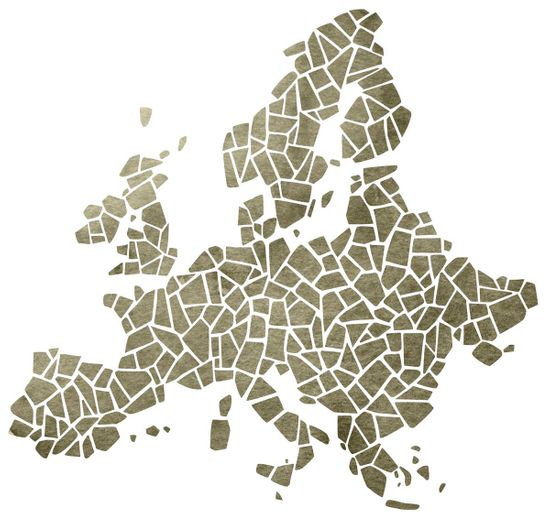 Europe
For all its wonderful diversity and rich heritage It's easy to see what makes Europe such a popular travel destination. The second most densely populated continent (after Asia), it is the people of Europe and their forebears who have made it such a place of interest. Museums, monuments and galleries enrich almost every city, proudly boasting the art and culture of some fifty unique countries and territories welded together by a rich history that stretches back to the foundations of Western Civilization as we know it, and two World Wars to which it played centre stage.
Since then, despite past conflicts, Europe has developed into a mostly peaceful and remarkably united continent. This makes for relatively easy cross border traveling as Europe has geared itself for tourism, and particularly luxury tourism, even to the extent of introducing a common currency adopted by most members of the European Union.
Host to the smallest country in the world (The Vatican) and the largest (Russia), this continent offers it all, from the sun kissed coastlines of Portugal and Spain to the snowcapped mountains of the Alps; the world's largest mountain range. Paris is the most popular tourist attraction, but that's just one of dozens of historic cities that should be on every traveller's bucket list, including Amsterdam, Athens, Barcelona, Berlin, Istanbul, Prague, Rome, and of course London, Edinburgh and Dublin.
Europe is also host to some of the world's greatest festivals, such as the Carnival of Venice, Cannes Film Festival, Oktoberfest in Munich, Spain's La Tomatina Festival, Ireland's St Patrick's Day and Carnaval in the Netherlands. Besides these, there're music festivals, conventions that cover every interest, and - being the birthplace of many of the world's most popular sports, there is always a game on.
Mosaic Safaris is well equipped to tailor a visit that will satisfy your every interest, and ensure that you experience it in hassle free comfort. Check out our Virtual Journeys below, but remember, our expertise is to design a tour that perfectly suits you, so please drop us a message and let's see what we can do for you.
Explore Our Virtual Journeys
These are samples of adventures we've created for some of our clients to give you an idea of what we can do for you. Because each person is different, and personalizing travel plans is what we do.

So, where will it be?
Mosaic Safaris will curate your luxury journey to visit anywhere in the world, and suit your every need without the surprises that a self planned trip might bring. Your journey of a thousand miles begins with this single step…