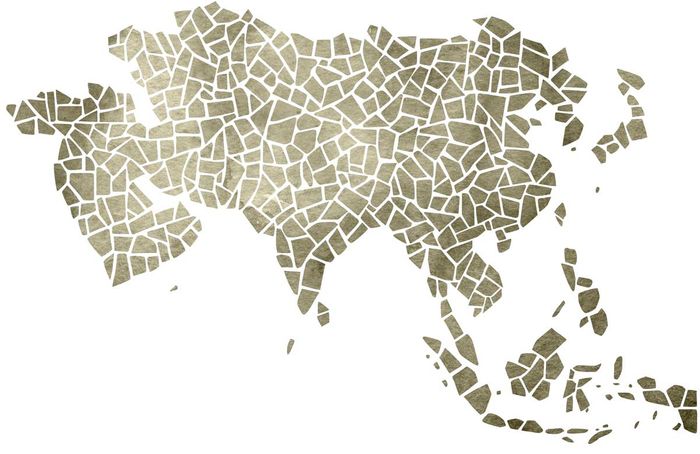 Asia
The world's largest continent - amassing one third of earth's surface - beckons! Spanning the Arabian Peninsula to the Far East, and the icy Arctic in the north to the jungles of the Indian subcontinent, it is a trove of discovery worthy of any traveler's wishlist.
Host to over half of the planet's population including the world's two most populous countries India and China; Asia's rich and diverse culture is evident wherever one ventures. It is the birthplace of many great religions such as Buddhism, Christianity, Hinduism and Islam, and where the ancient civilizations of the Chinese, Japanese and Harappan (to name just a few) are amongst the oldest in the world.
Counterbalancing a history which stretches back many millennia, is the continent's embrace of the future: Dubai, Hong Kong, Singapore and Tokyo are exemplars of modernity, offering accommodations and experiences of the highest standard. Feeling more adventurous? Asia boasts ten of the world's highest mountain peaks (Mount Everest being the highest) and a visit to its game parks might reward you with sitings of pythons, tiger, panda, yaks, Indian elephants and rhinoceroses.
Asia is well appointed with destinations and experiences for the luxury travel market, accommodating every need. And Mosaic Safaris is well positioned to design the perfect trip for you, your family, or your tour group. The Virtual Journeys below are just tasters of what we can arrange for you, but once we know a little bit more of your needs, we'll prepare one just for you.
Explore Our Virtual Journeys
These are samples of adventures we've created for some of our clients to give you an idea of what we can do for you. Because each person is different, and personalizing travel plans is what we do.

So, where will it be?
Mosaic Safaris will curate your luxury journey to visit anywhere in the world, and suit your every need without the surprises that a self planned trip might bring. Your journey of a thousand miles begins with this single step…