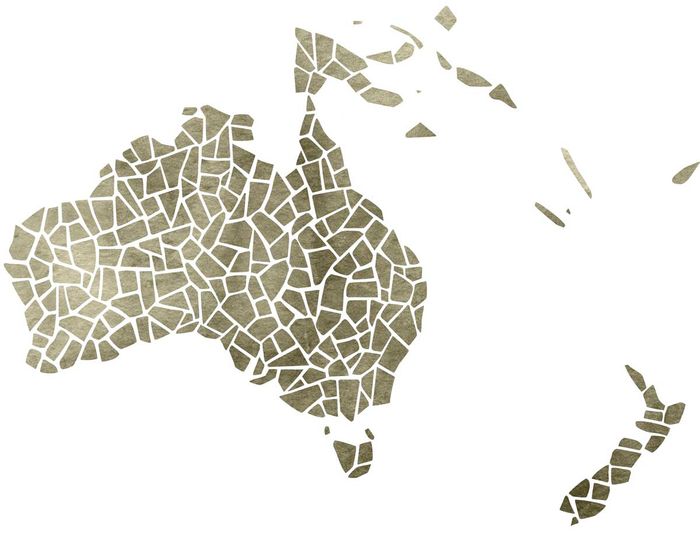 Oceania
Fondly called the Island Continent, because it is simultaneously the world's largest island and its smallest continent, Australia (whose name is derived from the Latin word for 'Southern') invites you to come 'Down Under' on a journey of discovery. Mosaic Safaris is thrilled to present this magnificent country and its stunning neighbor, New Zealand, as destinations of choice for families or groups seeking a luxurious travel experience.
First inhabited by humans 45 000 years ago (long before Europeans arrived just 300 years ago), Australia boasts a rich heritage juxtaposing ancient culture with magnificent cities that offer every modern convenience. Two thirds of the continent is desert, but much of the country's charm is to be found along its massive coastline, dotted with wonderful cities and surrounded by the Indian and Pacific Oceans.
The Great Barrier Reef; the world's largest coral reef and one of the Seven Natural Wonders, is visible from space. Of Australia's 5700 species of animals, 80% are unique, including the platypus, kangaroo and the flightless emu. But the most populous animal in Australia must be the humble sheep; there are fourteen sheep to every person there! Little wonder Australia is the world's largest producer and exporter of wool.
Across the Tasman Sea, New Zealand is mostly made up of two large islands: aptly called the North and South Islands. Landscapes feature spectacular volcanic mountains, and the sea life is just as magnificent. New Zealand's rich Maori heritage and many adventure offerings make it an amazing travel experience, not to be missed.
See our Virtual Journeys of Australia and New Zealand below, then let us prepare one specific to your needs.
Explore Our Virtual Journeys
These are samples of adventures we've created for some of our clients to give you an idea of what we can do for you. Because each person is different, and personalizing travel plans is what we do.

So, where will it be?
Mosaic Safaris will curate your luxury journey to visit anywhere in the world, and suit your every need without the surprises that a self planned trip might bring. Your journey of a thousand miles begins with this single step…